The Nest is a not for profit organization with 501(c)(3) tax-exempt status. We are a group of dedicated volunteers who rescue and foster unwanted, abandoned, neglected, and abused dogs. We are not a shelter. Our dogs are placed in foster homes where they stay as long as it takes to ensure that they are physically and emotionally well enough to be considered for adoption. While in our foster care, we provide the best possible care for the dogs. They live in a regular household with a regular family life. They socialize with other dogs and often become acquainted with cats and children as well. The dogs receive abundant exercise and play time and they always eat high quality food based on their nutritional requirements. But most of all, they experience a lot of love and happiness. We always thoroughly assess every dog's temperament and individual needs so we can match them with the optimal home.
All our dogs receive, as necessary, routine and non-routine veterinary care that includes but is not limited to vaccines, physical exams, tests, and treatments. All our animals are spayed or neutered before going to their new home. We believe that a dog should be considered a family member and be treated accordingly. Adopting a dog is a big responsibility. Please consider every aspect of your life before making the decision of adopting a new companion. Make sure you can provide the environment, time, money and love that every dog needs to live a happy life with you. We are here to assist with questions about behavior modification, nutrition, and many other aspects of caring for your new companion. We are happy to help you in every way we can to choose the right companion animal for you.
Awards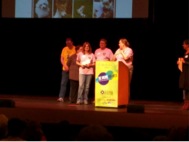 2015 "Be More Award" for Compassion in the category of "Animal Welfare"
The Be More Award is presented to volunteer organizations in Bloomington, IN and is the community's way of honoring and applauding the outstanding efforts of the community's volunteers.  For more details see http://www.bloomingtonvolunteernetwork.org/BeMore2015
Our Business and Community Partners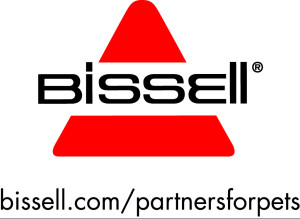 BISSELL's Partners for Pets
Rescuenest Inc. is proud to be a Partner for Pets! BISSELL and LostPetUSA.net have teamed up to help organizations like ours raise money, and now you can help too!  When you purchase pet products on 
bissell.com
 and enter the code ADOPT at checkout, a portion of your purchase will be donated to our organization!
It's simple.  
·       Enter the code ADOPT at checkout
·       Then select our organization!
Dr Johnson @ Animal Hospital of Martinsville
Tender Loving Care Animal Hospital 
Christy Victor, DVM
Mister Bucks Pet Food
BluBoy Chocolate
Ann Schertz Photography
Applied Canine Behaviors
Doggie Doodles
Doggie Styles
Soaring Eagle Horticulture Services
Kaye Lee Johnston Creative
ProBleu