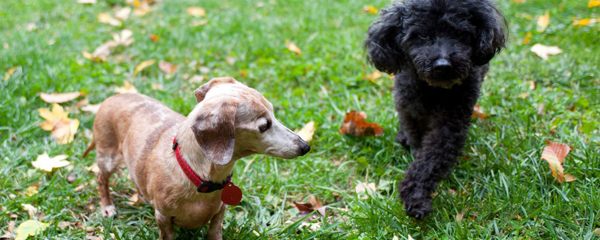 We love to be contacted by people who demonstrate excitement and enthusiasm about an animal they saw on our site. It is a frequent reminder of the hope that there are permanent homes out there for the beautiful animals that temporarily pass through our lives.
Many of the dogs we rescue come from uncertain if not difficult circumstances. Some are found wandering the streets. Some are pulled from shelters where they would have little or no chance of being taken home. Some are dropped off by guardians that have cared for them for many years but now choose to give them up. Some are purchased at pet shops only later to be relinquished because they have become inconvenient. Some are liberated.
At The Nest we believe we must become our animals' advocates and it is for that reason we take the adoption process seriously and spend a significant amount of our effort ensuring that the homes we find are appropriate for the well-being of the animal. We do this by carefully reviewing applications asking follow-up questions when necessary, by checking references when necessary, and by often visiting the homes of adoptive families. Our goal is to make one final placement. Our goal is to find the perfect match between animal and guardian; a connection that in fact will last the animals' lifetime.
Therefore, we do not accept all applications. Most of the time this is not because the applicant is bad or incapable of caring for the animal. For example, a high energy dog for low energy applicant is not a good match. A big dog for a small apartment dwelling applicant spells trouble. There are many reasons that prevent us from approving applicants with the biggest being, in our best judgment, that the fit is not absolutely perfect.
If you would like to take the next step in the process, please fill out the adoption application here thoroughly. Applications that are incomplete will delay the process, so please fill all the blanks. We will review your application quickly and get back to you with any follow-up questions or to set up a meeting with you and the dog and and or a home visit. If we feel it's a good match and you do too, you will have just found yourself a new lifetime companion.
If you aren't ready to fill out an application and have additional questions please take a look at our adoption FAQ section here.
If you have a specific question about a dog and you can't find the answer in their description please send an email with your question to adopt@inthenest.net. Be certain to include the name of the dog that has your attention.
To learn more about our adoption fees and medical care of our animals click here.