Bernie
Senior - Male
Bernie is not available for adoption.  Bernie is one of our cherished Sanctuary dogs.  To see our adoptable pets, please visit Adopt-a-Pet:
https://www.adoptapet.com/adoption_rescue/85993-the-nest-bloomington-indiana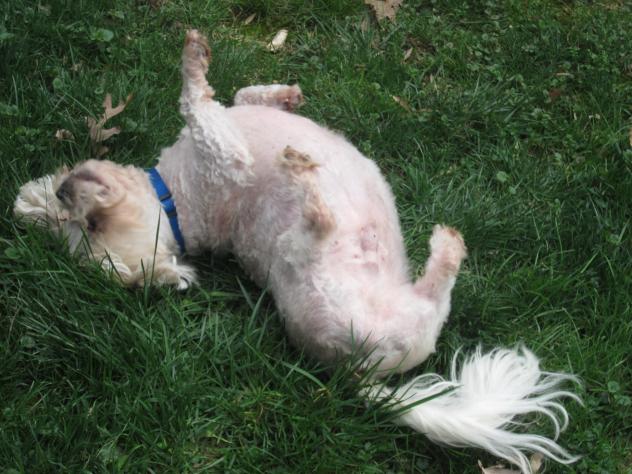 Bernie came to us several years ago from a local animal shelter. He had been surrendered by his owner because he bit someone in the family.  We found him a home with someone who truly adored him and who was willing to work with him on his behavior. Unfortunately, despite many efforts, he continued to growl at visitors bark at every stranger he encountered. Bernie was returned to The Nest and was again placed in a home, then returned to the Nest again due to his behavioral issues. Bernie is most happy at the Sanctuary where he has decided that it is his secure nest. He gets to go for walks on a private nature trail, sniff flowers and bask in the sun, and he gets all the attention and love he desires.
To learn more about The Nest Sanctuary, please click on "The Nest Sanctuary" from our main menu, or follow this link:
http://www.inthenest.net/the-nest-sanctuary